The number of Americans suffering from food allergies is approximately 32 million, and this number continues to grow. These tips are your best bet for safe travel with food allergies after the pandemic.
1. READ THE LOCATION BEFORE YOU GO
Before you travel, it is important to know where you are going and what you can do there. Also, how easy it is to get around. This knowledge will help you save time, find safe food options, and enjoy a more relaxing trip.
I enjoy researching the best places to stay and the transport situation once I get there. Try to book accommodation that is near the main attractions, and easy to reach by public transport. These experiences have taught me that research is key to maximizing your time and reducing the hassle once you are there. It is also important to find out if there are any car rental options available if you don't feel comfortable using public transport. You should research where the best restaurants are located relative to your current location. You should be able to identify a few options before you leave.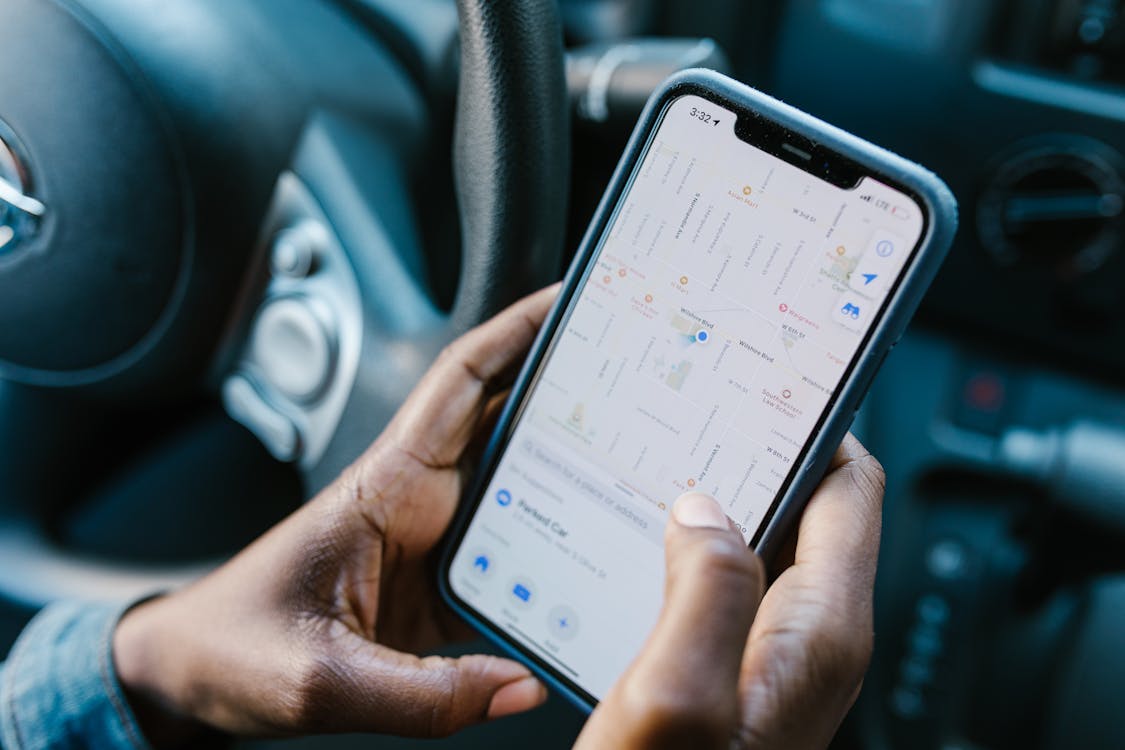 2. LOCATE THE CLOSEST HOSPITAL OR EMERGENCY CARE
It never hurts to be prepared. This is why it is a good idea to keep track of the distance you are from the nearest hospital and medical facility just in case. You should know the emergency number for countries outside the United States. It varies from one country to the next.
You should ensure that you know which hospital is located in the city you're staying in. This is particularly important for people who don't know the language. Although I don't often base my accommodation near a hospital, it is something I have learned from. For those traveling with food allergies, it may be safer to stay close to the main hospital. Although it is unlikely that you will ever need to use it, it might be worth the extra peace of mind.
3. LOOK UP THE TRADITIONAL CUISINE
The cuisine of the United States is diverse. Some foods are more popular in certain states than others, which can make it difficult for people with food allergies. You may have more trouble with fish and shellfish allergies in areas that are famous for fresh seafood dishes. This is especially true in the southern states, where peanut oil is more prevalent, which can be another allergen.
This is true for all countries. It is for this reason that I recommend you learn about the local cuisine.

You will learn how authentic dishes are made and what foods might be more difficult for you to eat. This will help you decide if cooking at home is safer than eating out.
4. CONSIDER YOUR PRIVILEGES
Every trip is unique, so it all depends on your priorities. Food allergies can make it more difficult for foodies to enjoy their experiences. Instead of focusing on the main attractions, you should consider other activities and sites off the beaten path. Keep this in mind when choosing where to stay.

When you are planning to explore a city, it is important to find accommodation close to or accessible to its city center. Also, look out for unusual or interesting activities, museums, and shows to see. Although I don't base my trips on food, I always try to find exceptional culinary experiences while I am there.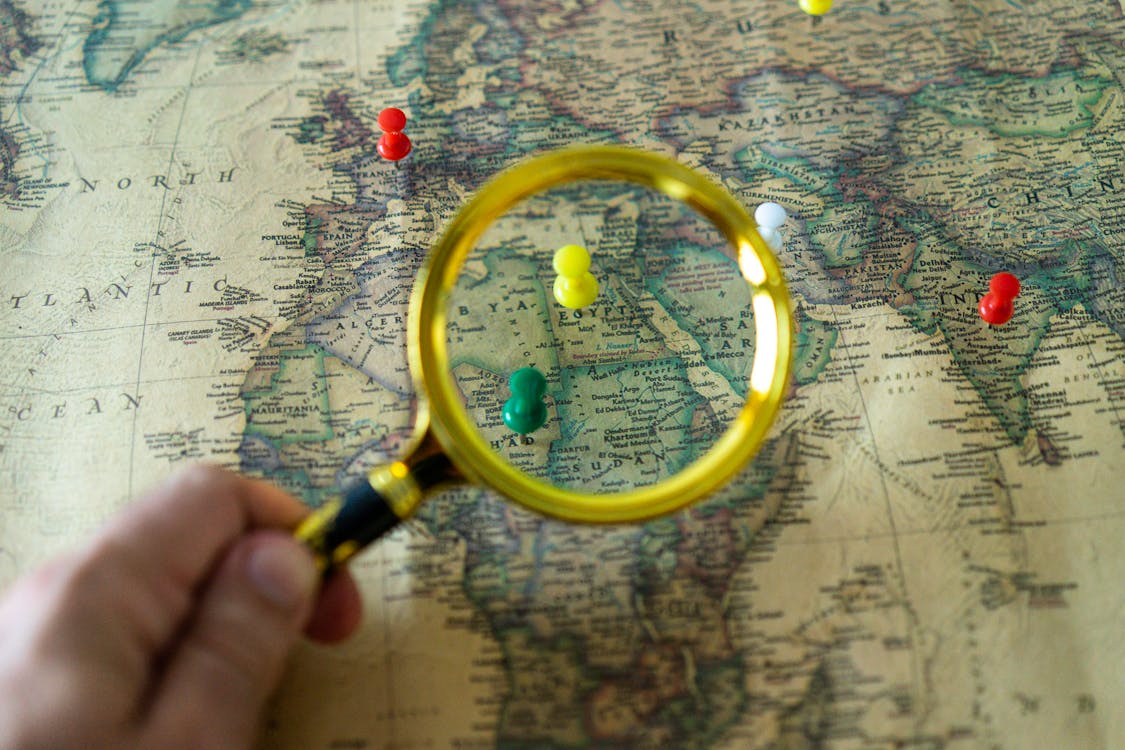 5. CHOOSE AN APARTMENT
When you have food allergies, it is important to be able to choose from a variety of food options. Staying in an Airbnb or apartment-style hotel will allow you to have access to your kitchen.

This is a good tip to remember if you're traveling with someone who has food allergies. This will make them feel more at home staying in a place with a kitchen. Although I enjoy eating out most of the time, it can sometimes be exhausting to go out for every meal. This is when the kitchen comes in.

But if you are to go out for a meal, it means that you will have to tell your waiter about any food allergies you may have. It can be tedious, which is why it is so important to have kitchen access. It is safe, easy, and cost-effective to cook simple meals. You will also feel like a local by cooking.
6. CHOOSE AN AMERICAN HOTEL CHAIN
When you travel to another country, it is a good idea to stay in an American hotel chain. It is a good idea to choose a hotel that speaks English because even if you are not familiar with the local cuisine, you can easily find someone that can break it down for you. (explain what's in it)

This has many benefits. A stay in a chain of American hotels could allow you to prepare meals safely mainly because it reduces the hustle to constantly translate what you want to eat into other languages. You will be easily understood. You might also be able to earn more points by staying at the hotel.


7. PACK FOOD FOR A LENGTH OF TIME
You should be able to pack enough food for your trip if you assume you might experience unexpected mishaps at airports. This can cause delays. You don't want to starve as well.

My carry-on usually has non-perishable food. You should consider the distance you will be traveling and the difficulty of finding safe food. My favorite foods to eat are dried fruits and granola bars that are allergen-friendly.
8. INSULATE MEDICINE FOR CLIMATE
Epinephrine autoinjectors must be kept at room temperature if you have them. It is best to store them in an insulated container. They shouldn't be left in direct sunlight or inside a car. You should always have at least two spares.

Talk to your doctor if you're traveling to remote areas. You must ensure that your bags do not contain them. They are essential for emergency situations.

Ask a friend with food allergies to show you how to use an auto-injector if you're traveling together. Each auto-injector is usually provided with a trainer so that they can show you. It is a nice way to show support and be prepared in case of an emergency. It is unlikely that you will ever use it.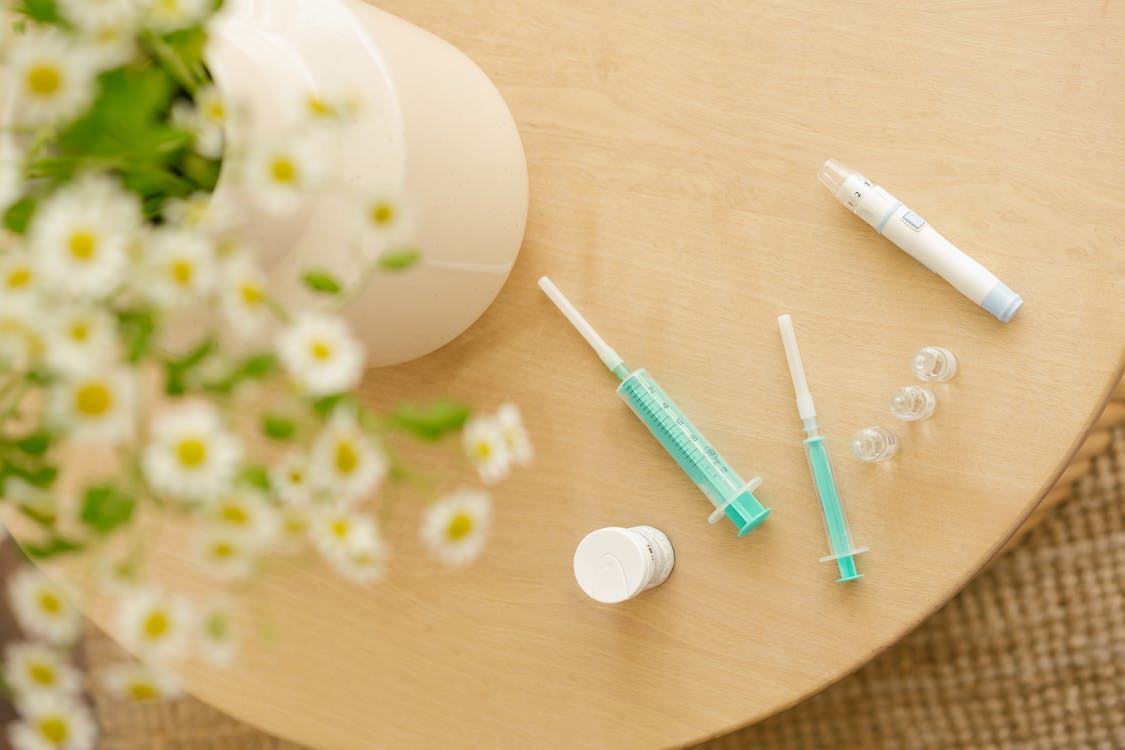 9. WEAR A MEDIC ALERT BRACELET
Perhaps a friend has a necklace or bracelet with a red snake on. This is medical jewelry. It is especially important for solo travelers to be aware of severe food allergies in the event of an emergency.

The Medic Alert Foundation jewelry contains the most important information for emergency medical personnel. It could contain your allergens and a list of medications you are carrying. The bracelet also has an emergency number that can be called with your contact information and emergency info.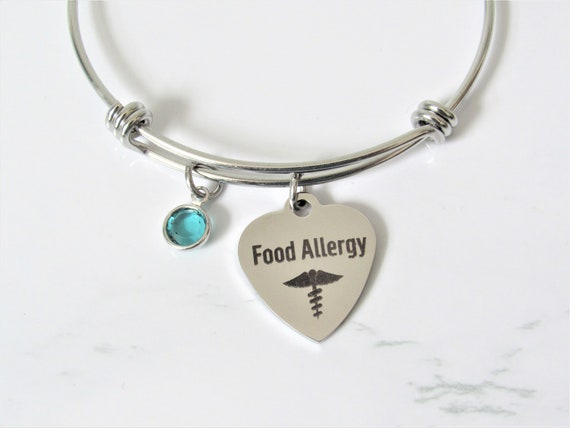 10. CHOOSE A CROSSBODY BAG WITH A ZIPPER
It is important to have a "go-to" travel bag. Which bag is most comfortable for you to use during a day of exploration? I am often on the move and need to be able to fit everything I need. However, I don't want my bag to become too heavy.

A bag should be attractive and easy to carry. It should also have enough space to hold all of your medication, snacks, and other necessities for a day out.
11. BEFORE YOU LEAVE, EAT A BIG MEAL
It can be difficult to predict when your next hot meal will come. Before you travel, you should always eat warm, filling food that is safe. You'll be able to rely on snacks until your next safe meal.

Avoid eating at airports unless you have your own food, or are able to eat safe snacks that are already packaged. It is risky and foods are often made differently at airports. You should not eat food from an airport lounge unless it has been packaged with ingredients.

This is why it is important to plan ahead and remember that the last meal you eat before you travel will be the one you take with you.
12. PACK FOODS FOR THE PLANE
Although planes can get you from A to B, they are not well-known for their food. Always bring your own food on the plane. Don't trust food on planes.

Some airlines will claim they offer nut-free meals, but then provide food that may contain nuts. This isn't safe and is not nut-free. Nobody wants to experience an allergic reaction from 30,000 feet in the air. Prepare accordingly.
13. PACK A WATER BOTTLE FOR PLANE
It's always better to have everything you need, even drinks. After security, fill up your water bottle or purchase one before you go to the gate. If the flight attendants only give you cups of water, this will reduce your exposure to potential allergens.

Sometimes, I feel more at ease with a glass of wine than a soda. You may choose to order a drink depending on your comfort level. If you decide to order a drink, I recommend skipping the ice, which can cross-contact allergens. You can use a straight-from-the-can or bottle.
14. ONLY EAT YOUR OWN FOOD WHILE TRAVELING
When you are trying to reach your destination, make sure to eat the food you have brought. You don't want to be allergic at this time. Avoid eating out at airports where the food is prepared differently from that outside. Avoid cross-contact with food from restaurants.

Many restaurants at airports, train stations, and bus stations are open 24 hours a day and receive constant customers. They don't know the ingredients of food or how it was prepared, and most of their food is premade. It is best to eat the food that you pack to get safely from A to B.
15. PACK EASY FOOD STAPLES AHEAD
Some staple foods might be harder to find depending on where you are. If possible, bring your staple foods like bread, pasta, and rice so you won't have to worry about them being unavailable at your destination.

Certain places are more accessible to food allergy brands than others. It is best to plan ahead if you aren't sure what to expect.


16. BRING A MICROWAVE CONTAINER & UTENSIL
The microwave is the best option for warming up a meal when you are stuck in an area with limited food options. You should always bring a spork and a collapsible microwave box with you when you travel. Keep an eye out for microwave-safe options to suit your food allergies.
17. PACK EXTRA MEDICINE IN A CARRY-ON BAG
You should always have extra medication in case you need it. These extra medications are kept in an insulated bag in my luggage.

You should never leave your medications unattended in case you lose them. You should always have your medicines handy in case of an emergency.
18. BRING AN EMERGENCY ACTION PLAN
It is important to have a plan in place for allergic reactions when you travel. It can be difficult to know what to do depending upon the symptoms of allergic reactions.

Making decisions can be difficult, so make sure you have an emergency plan and your medication. You will be able to locate it in an emergency. You can make an appointment to see your allergist or doctor if you do not have an emergency plan.
19. BRING A DOCTOR'S NOTE
TSA and airlines might ask for a physician's note if you are going through security with epinephrine, or boarding early to clean your seat. You should include a note explaining why you have epinephrine-auto-injectors.

It has become more frequent for airlines in recent years, especially if they offer any accommodation, such as pre-boarding. It is impossible to predict when it will occur so I recommend keeping it handy.
20. PACK PLENTY OF HAND WIPES
Hand wipes are very common in this current climate of pandemics. Hand wipes are the only way to clean allergens from surfaces without washing your hands. Allergens cannot be removed by hand sanitizer.

To get me through each day, I always have several hand wipes. Although I sometimes overpack, I prefer to have enough wipes so that I don't run out.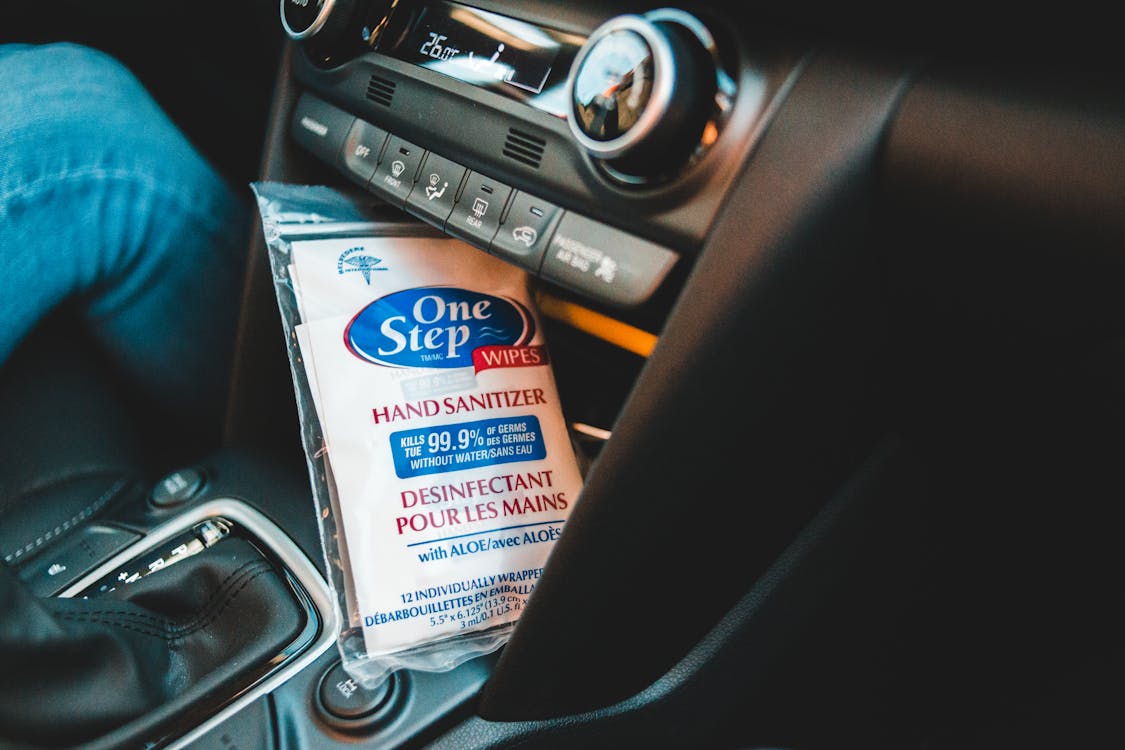 21. BRING A SLEEP SACK AND A PILLOWCASE
Many people who are allergic to food also have allergies to environmental substances. To protect me from feather pillows and blankets, I prefer to have an allergen-free pillowcase. The best hotels have down comforters, pillows, and mattresses.

These are great for anyone who has environmental allergies. These feathers take up very little space and provide comfort and peace of heart.
22. MAKE DECISIONS BASED UPON COMFORT & EXPERIENCE
Food allergies can cause you to be more aware of your surroundings. You should always consider your comfort when you travel.

Trust yourself and resist peer pressure. If you're with friends and want to go to a restaurant you don't like, you can either make another suggestion or plan ahead to enjoy your meal.
23. TRANSLATE A CHEF CARD
This card is essential and something that all food allergy travelers should have. An allergy card, or chef card, is a small card that can be kept in your wallet and which explains any food allergies. Translate your card if you're traveling outside the country.

You can use Google to find information in an emergency, but I recommend that you contact a translation agency if you are unable to do so. It is possible to have the photos of the food crossed out, so there is a visual representation of the food.


24. GET LOUNGE ACCESS
All the necessities are provided in lounges. These include attendants who can heat your food and get you hot water if needed. It is easier to eat and sit at tables before a flight.
I enjoy a quiet, peaceful atmosphere in which I can have a drink, eat and get free internet before I go.
25. PACK A MASK
A mask is particularly important after the pandemic. I have also carried a mask in my bag of travel for several years because of the dangers of animal dander and peanut dust on planes.