Before I go into the tips for traveling safely, I want you to remember that you are your own advocate. While airlines and hotels do everything possible to keep you safe while traveling, they are often overwhelmed and understaffed. Every day, there are new guidelines and you have to follow them.
Do not be afraid of standing up for yourself and weigh the benefits and risks of traveling now. Only you will decide what is right for you. You can also decide not to travel right now. It is possible to travel responsibly and safely if you take the necessary precautions and show common courtesy.
1. Use A Mask
As you probably know, masks are one of the best ways to slow down the spread of viruses and germs. Nearly every grocery store, convenience store, and retailer stocks masks. Most masks are made to protect you and your family from germs.
An N95 mask will protect you from germs spread by others. The best masks for protecting the wearer of the mask are N95 masks. Although most public places require that everyone wear masks, it is not a good idea to put your health at risk. It is possible that one or two people won't and by the time they get removed off of the flight or just cautioned, it will be too late.
N95 masks were used previously only in the healthcare sector. They are now FDA-regulated and classified as medical devices. They protect the wearer against harmful chemicals and germs. KN95 masks, which are made in China, are the same as N95 masks. Although N95 masks are generally better, they can be difficult to find so I recommend a KN95 face mask.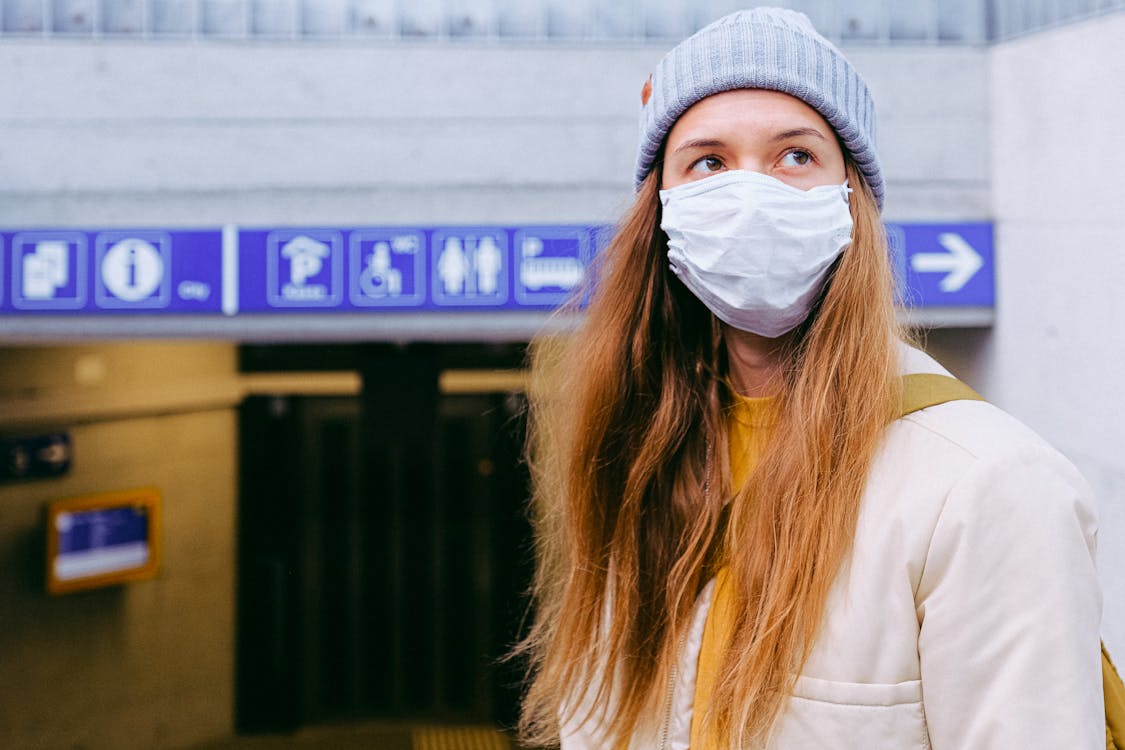 2. Use A Face Shield
A face shield is a great way to protect yourself and others. The shield protects your forehead and eyes, adding an additional layer of protection. It can be difficult to not fidget or scratch your nose if you were a mask for a long time. This is what the shield prevents from happening.
You can also leave your face shield on when you eat or drink. It doesn't need to be removed like a mask. A mask worn under your face shield provides double protection for you and others around.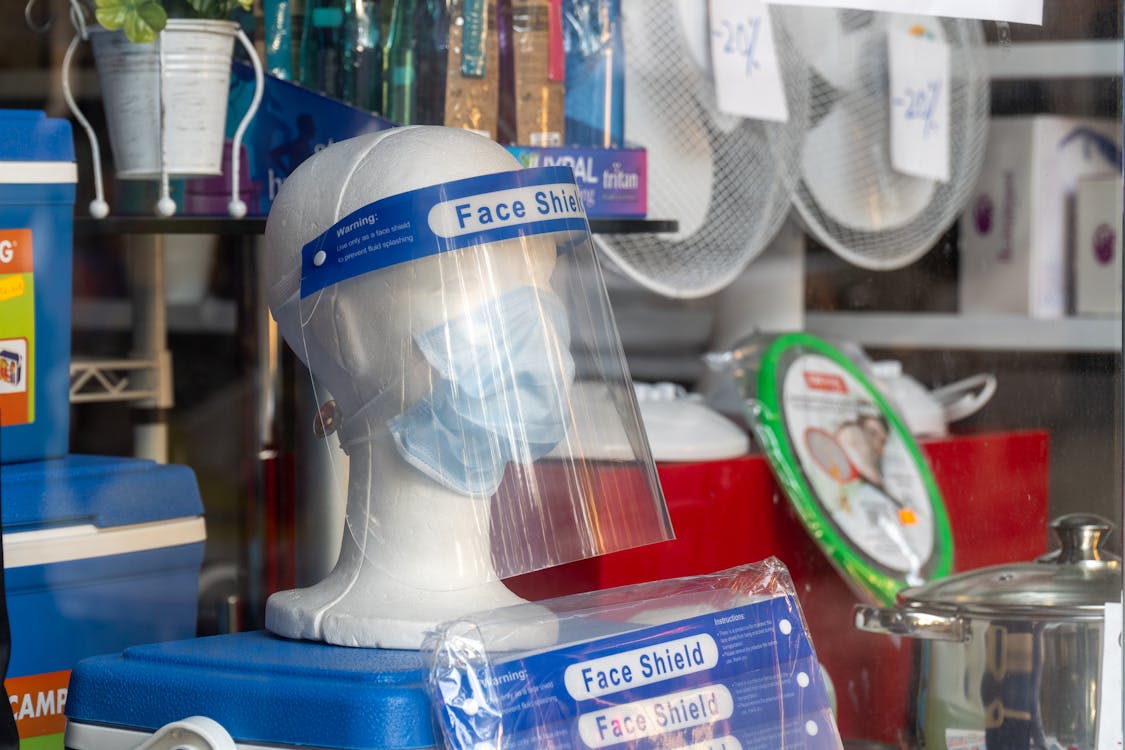 3. Maintain Social Distance
It is generally agreed that everyone should stand at least six feet from one another. Many businesses even have markers placed on the floors to keep us at a minimum of six feet apart. Some people are just too enthralled to crowd together at the baggage claim and at the airport gate.
Don't be afraid to ask someone to stop standing so close to you. You can flag down a gate agent or flight attendant if you are uncomfortable doing so. You are the only one who can protect your safety so be willing to express yourself when necessary.
You don't have to stop social distancing once you board the plane. It is a good idea to check the seating chart before you board your plane. Although frequent flyers will always choose to upgrade, it is possible to sit in the back of an airplane if there are fewer people. Business and first-class seats will always be full so it is worth giving up your favorite spot for safety. You can make a difference by choosing a good airline. Airlines like Delta have pledged to operate at 60% capacity in the future, so passengers feel safer.
4. Make Sure You Clean Your Surroundings
Many travelers agree that planes are cleaner now than ever. However, I make sure to clean everything around me and my seat. Since I was always sick while flying, I began carrying disinfecting wipes. My airplane cleaning routine is what I credit for my safety.
Do you prefer a window seat? If you will be taking a nap in the middle of the flight, make sure to wipe down the window and the wall. Lysol wipes are proven to be effective against Coronavirus so I use them whenever possible.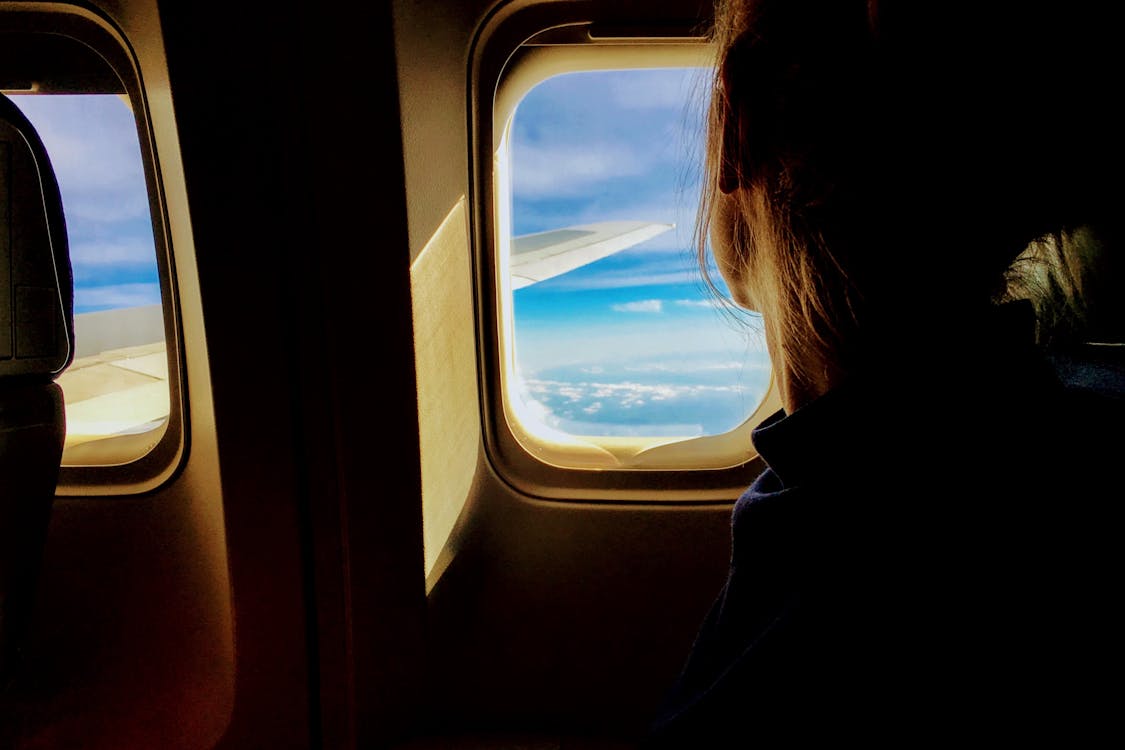 5. Avoid Eating Or Drinking Onboard The Plane
This will depend on how long your flight is. However, I try to avoid drinking and eating as much as possible. My mask is a shield from the outside world. I feel more secure if it's kept up throughout my trip until I am no longer in public. To avoid feeling hungry while on board, I make sure to eat some food and drink before I leave my home.
Avoid touching your face if you decide to eat or drink while on board a plane. You might consider wearing gloves during your meal. You should only drink bottled water. This will prevent germs from getting into your drink since you will have to keep the lid on at all times. 
Remember that everyone will be eating on the flight at the exact same time, so everyone will need to take off their masks simultaneously. On a recent long flight, I requested that my meal be served later so that I didn't have to remove my mask as many people were. It's important to remember that there will be other passengers who use this "loophole", so you should sit in the least populated part of the plane.
6. Wash Your Hands
Although it may seem obvious, you need to wash your hands as if your life depended on it. You should wash your hands every chance you get, and for at least 30 seconds each. If you are unable to wash your hands, you can use a strong hand sanitizer.


7. Take Care When Using Gloves
Gloves are another way to protect your hands, but you must use them correctly. It is important to know how to properly put gloves on and also remove them. They are most comfortable to be worn during the boarding process. Also, a new pair of gloves should be used while on the plane to avoid touching your face while you eat or sleep. Gloves can give you a false sense of security and can cause more harm than good. So, still, be careful.
8. Get Rid Of Germs As Soon As You Arrive
Even though you have taken every precaution, germs can still be found on your clothes and mask. To prevent germs from spreading to your surroundings, you should immediately put your clothes and masks into a clean garbage bag (you won't throw them away) or throw them into the laundry. Lysol should be packed in your checked bag to spray your shoes as well as your luggage. You should then take a hot shower immediately, washing your hair as well your skin since they have been exposed.